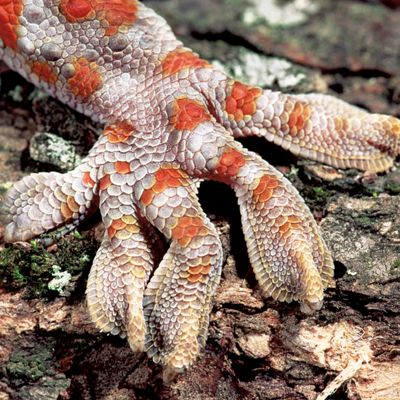 Redesigning Our Products

We challenge assumptions and bring elegant approaches and innovative technology to the design of modular carpet. By posing different questions, we developed a more holistic view of the impacts our products and processes have on the planet. This has allowed us to be more strategic in minimizing—and ultimately eliminating—the environmental impacts associated with our products.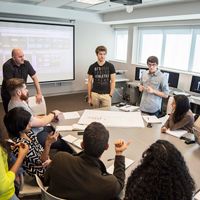 SCAD and Interface Collaboration

As we considered a unique way to inspire designers with our skinny planks, we realized we needed a partner who could offer a new point of view. So we opted for a group of talented multi-media design students from Atlanta's Savannah College of Art & Design (SCAD). They were young and unfamiliar with our industry. Who better to give a fresh perspective?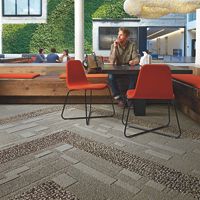 A Foundation for Beautiful Thinking

Designs inspired by Nature have been around as long as we have. There's even a term for our innate affinity to nature - biophilia. And design that incorporates natural elements – biophilic design – fosters the kind of creativity and beautiful thinking that move the world. At Interface the connection between Nature and people is literally and figuratively woven into every square and plank of carpet we produce.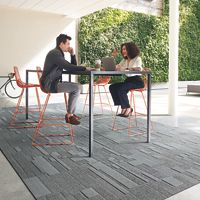 Human Spaces

Interface's global Human Spaces Report is building the case for biophilic design. Led by renowned organizational psychologist Professor Sir Cary Cooper, the report reveals that employees who work in environments with natural elements have a higher level of well-being, are more productive and more creative.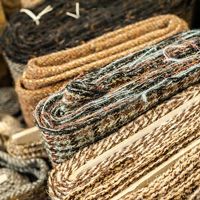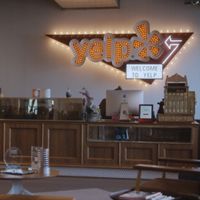 Yelp Headquarters

+Positive spaces in the Yelp headquarters inspire employees to collaborate and engage.