Case Studies
Projects to spark ideas and creativity
Our case studies
Here is a selection of our project work that shows the endless design possibilities of the flooring products and services we offer. If you're working on a specific project our
Concept Design team
available to discuss your needs and ideas.
Workplace and Office
Whether you're designing or refurbishing open-plan offices, meeting rooms, social spaces or multi-use areas, we can help you ensure they're great places to work – and an asset to your organisation.

The design of office spaces has become more advanced, with in increase in the need for community hubs to bring people together. Utilising spaces around the office can help improve the wellbeing and productivity of the people using the spaces.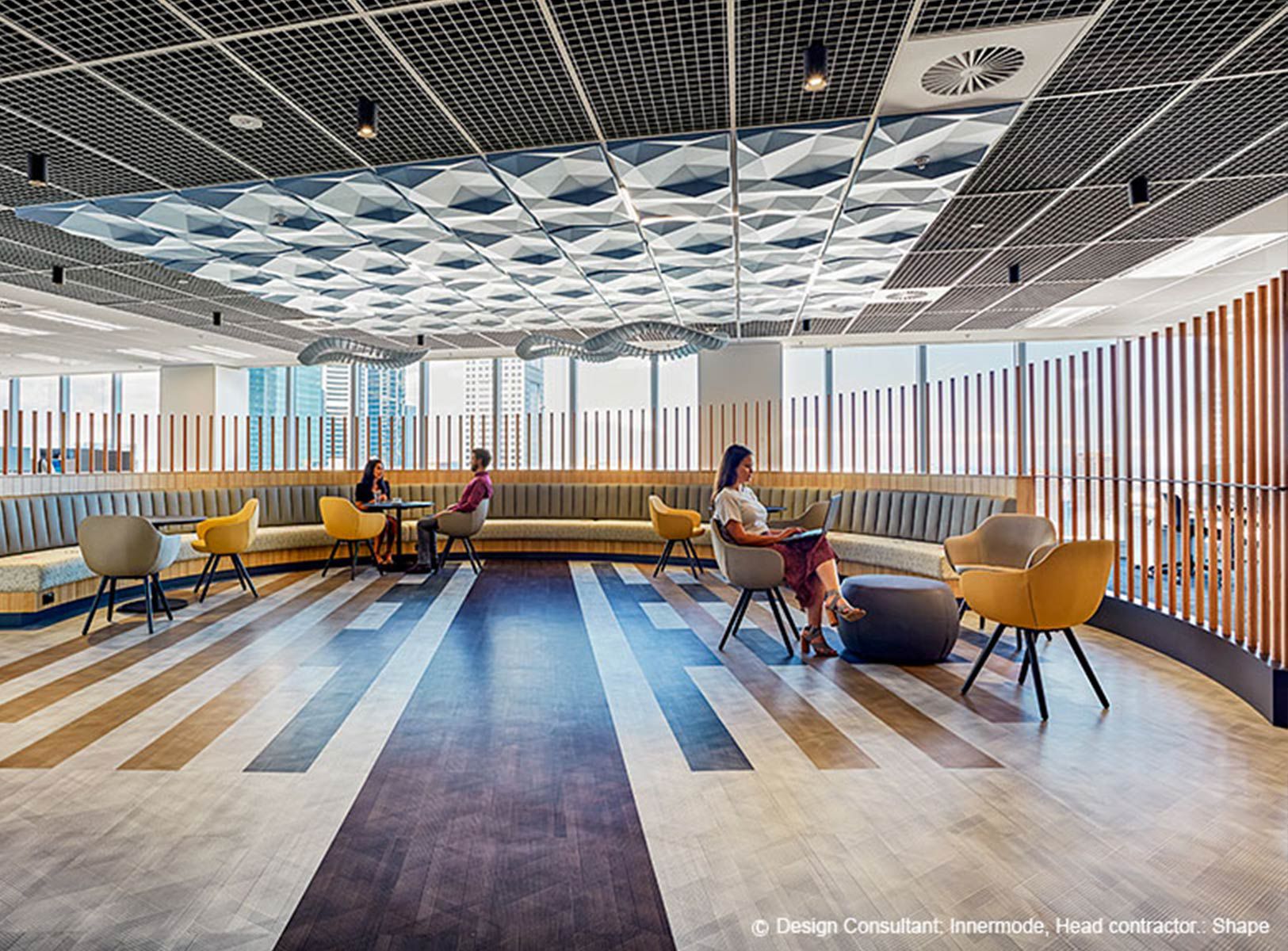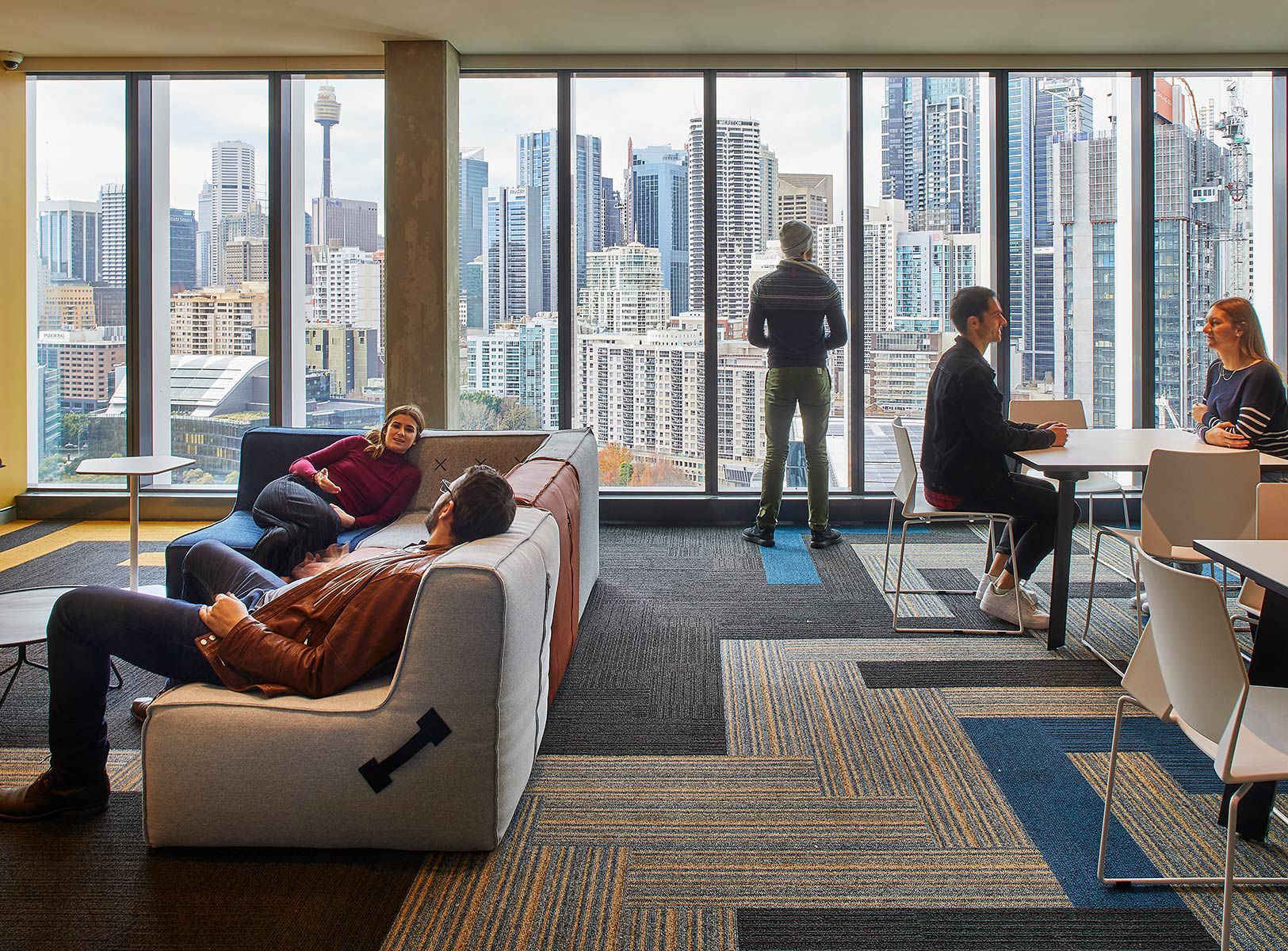 Education
The setting for education must be right for academic achievement but the social edification and connectedness driven through areas to interact, eat and relax is on balance just as important to today's students and staff.

By adapting spaces to suit student and staff needs now we can help define the future of the sector and inspire the learners and educators of tomorrow.
Hospitality
With Interface Hospitality, you have modular flooring with the flexibility to meet your changing needs. With the quality, creativity and sustainability to support your brand and the guest experience.

Keeping the noise down and the air clean. Our products help you do both. So your guests feel better. But we can also enhance their well-being through the soothing effect of a connection with nature. In these high-pressure times, we use design to restore calm, increasing a hotels appeal.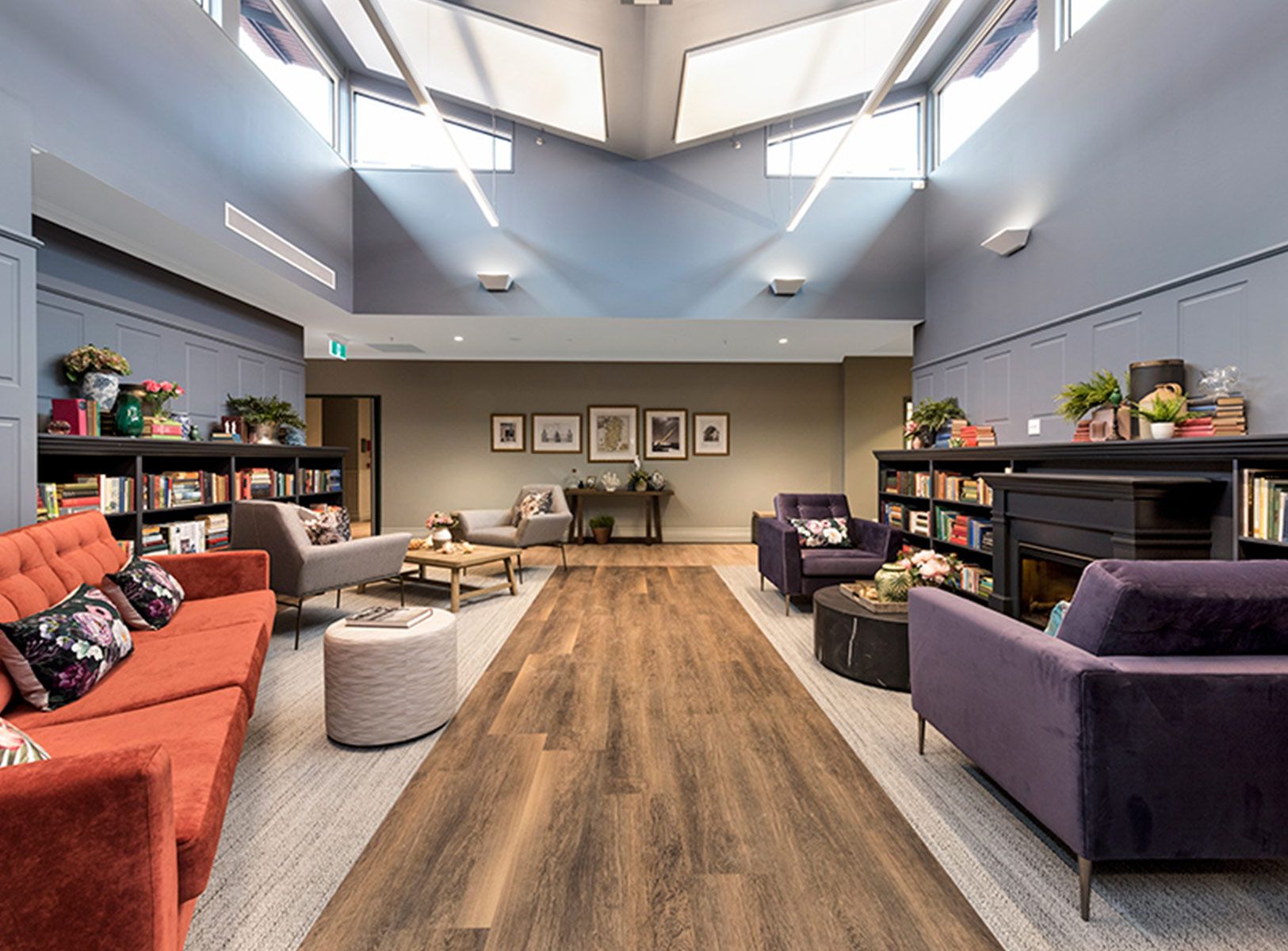 Senior Living
We understand there is no one-size fits all approach to Senior Living. That's why we've designed beautiful products and performance-based installation methods which provide flexibility in both form and function - perfect for spaces that seek to promote wellness, life and health.
Beautiful spaces without compromising performance.
Healthcare
When a carpet tile reflects the patterns, textures and colours of nature, it can use this visual and sensory impact to help build therapeutic and restorative effects into Health Care spaces.

These biophilic design principles are at the core of our dedicated to health care Essence Collections. They form a reconnection to the natural world which can reduce stress, lower blood pressure and aid recovery through a sense of energy and well being in patients.

Based on visual elements which reflect a natural landscape, Essence is easy to maintain with patented anti-microbial protection. Organic, subtle and luxurious, in combination with Intersept®, each floor prevents infection and minimises odour - guaranteed for the life of the product. Improved air quality plus outstanding sound absorption creates quieter environments while anti-fatigue softness gives extra comfort to patients and staff.